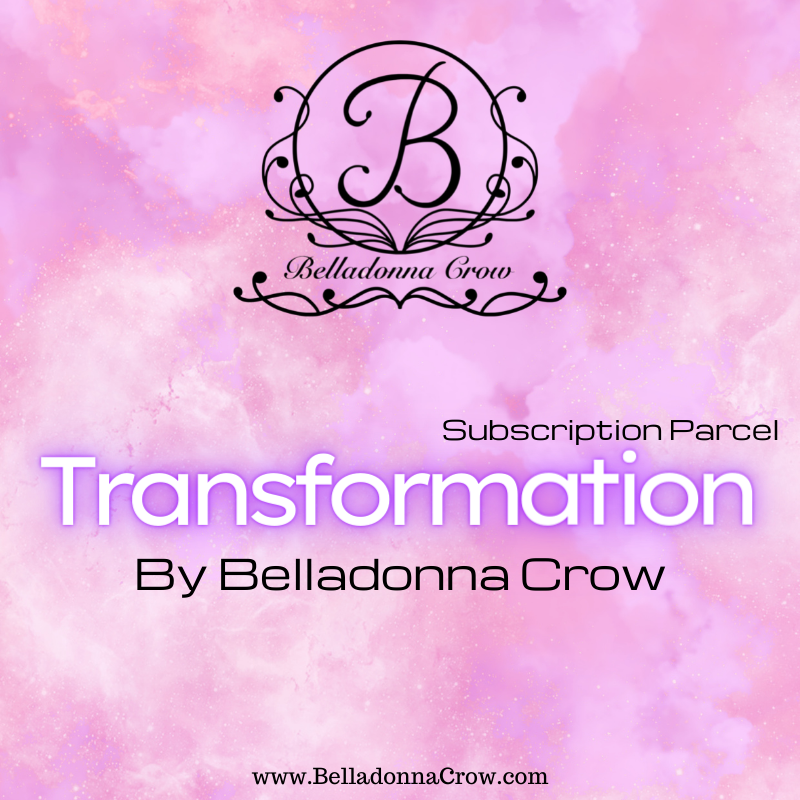 Monthly Subscription Parcel
With a brand new look, the monthly subscription parcel will continue to be filled with handcrafted magickal goodness! Enjoy quality body care products, blended by our Australia Clinical Aromatherapist with over 10 years of experience. You will also receive exclusive and pre-release special items in your monthly parcels.
Every item is intuitively created to honour you as a unique individual. The energies are curated to assist you through your spiritual journey. Working from soul space, weaving magick and creating the life journey that we manifest!
So come join us for a magickal journey of Adornment, Self-love, Creation & Manifestation with Belladonna Crow :) -Pre-sale start December 2021, parcels will be shipped on 2nd week of January 2022-
Log in here to view your current Subscriptions. You can:

- Update Shipping & Payment details
- Check order Status
-Change payment dates
- Skip or Cancel Subscriptions


New to our Transformation parcels? Click here to setup your account &subscribe to the monthly parcel!
All our subscription service have no lock-in commitments. You can skip, pause or cancel anytime :)
Looking for something more flexible? You can enjoy the Transformation parcel every month with the single purchase option below! New parcels will be annouced every month for your purchase, while stock last!
First Parcel of the Year!
*SHIPPING 2nd week of JAN due to holiday break, parcel will resume shipping on 1st week of the month in FEB*
Celebrate the very first parcel for BELLADONNA CROW & kick start into the New Year!
Working in harmony with the current energies, we decided that Rest & Rejuvenation are much needed as we step into the year 2022!
Love thy self. There is nothing more important than putting ourselves first.
Self-love, self-care & nurturing is important in our daily craft.
We have created and put together items to celebrate and honour YOU!
Once again thanks for joining us along this crazy journey, enjoy this month's parcel!
Brightest Blessings, Belladonna Crow